Yarra Oncology was established in 2014 by Dr Prasad Cooray. Prasad's vision in establishing a dedicated cancer clinic was to amplify his capacity to advocate for patients and deliver best practice, patient-centred care. Under Prasad's leadership, Yarra Oncology champions a highly individualised model of care that combines current and evolving treatment options, delivered by a team of likeminded professionals.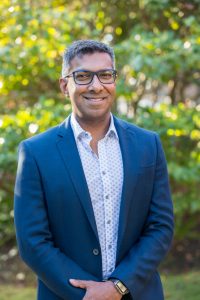 Dr Prasad Cooray
Medical Oncologist
Dr Prasad Cooray is committed to the pursuit of excellence in patient-centred medical care.
Prasad is a general oncologist with sub-speciality interest in the treatment of gastrointestinal cancer (colon, rectum, oesophagus, stomach); hepato-biliary cancer (pancreas, liver, gall bladder, bile duct); genitourinary cancer (prostate, kidney, bladder); and lung cancer.
Prasad graduated from Monash University (MBBS Hons) in 1996, having spent an additional undergraduate year in laboratory-based research leading to a Bachelor of Medical Science (Hons) degree, undergraduate research award and a number of publications on platelet functioning and cell signalling. He completed speciality training at Melbourne's Peter MacCallum Cancer Centre and The Austin and Alfred Hospitals.
Patients under Prasad's care benefit from his extensive network of medical specialists as well as his commitment to coordinating care across multiple specialities. Prasad is actively involved in cancer clinical trials as a co-investigator at Eastern Health. He participates in weekly multidisciplinary team meetings that make treatment decisions on the management of complex cancer cases.
For Prasad, oncology offers a very privileged opportunity: to treat, educate and empower his patients. He established Yarra Oncology in 2014, a dedicated cancer practice that amplifies Prasad's capacity to advocate for cancer patients and deliver best practice cancer care.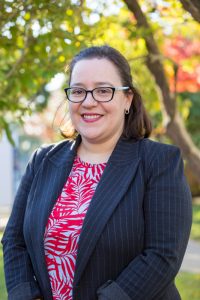 Dr Laura Pellegrini
Medical Oncologist
Dr Laura Pellegrini is a medical oncologist with a special interest in the management of breast cancer. She is a graduate of Monash University and became a Fellow of the Royal Australasian College of Physicians in 2007. Dr Pellegrini completed specialty training in Medical Oncology at the Peter MacCallum Cancer Centre, Box Hill Hospital, Bendigo Hospital and Monash Medical Centre.
In addition to working at Yarra Oncology, Dr Pellegrini holds a public hospital appointment at Eastern Health and is a clinical research fellow at the Walter and Eliza Hall Institute (WEHI). She has an active interest in clinical research relating to breast cancer and is co-investigator on a number of studies. Dr Pellegrini is an accredited clinical supervisor of medical oncology advanced trainees and has acted as an examiner in undergraduate medical exams for Monash University.
Dr Pellegrini is a member of the Australia & New Zealand Breast Cancer Trials Group, the American Society of Clinical Oncology and the Medical Oncology Group of Australia.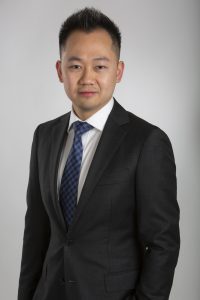 Dr Zhen Rong Siow
Medical Oncologist
Zhen is a medical oncologist who treats all solid tumours and has a special interest in treating breast and lung cancer.
Zhen obtained his undergraduate medical degree from Monash University and completed basic physicians training through Monash Health. He completed advanced medical oncology training through various hospitals in Victoria including the Alfred Hospital, Monash Health and Goulburn Valley Health. Zhen undertook a research fellowship via a combined appointment at the Walter and Eliza Hall Institute of Medical Research and the Victorian Comprehensive Cancer Centre, focusing on the translational aspects of cancer research and gained experience in designing and conducting early phase investigator-initiated clinical trials. He also studied the use of novel therapeutic agents in the treatment of breast cancer.
Zhen's goal is to provide innovative, up to date and evidence-based treatments to achieve the best possible outcomes for all his patients. He is approachable and strongly believes in the importance of spending time with his patients in honest discussion and guiding them through their treatment options.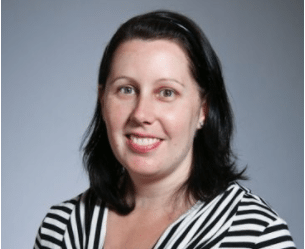 Dr Danielle Ferraro
Medical Oncologist
Dr Danielle Ferraro is a medical oncologist with a particular interest in the management of breast and gastrointestinal cancers. She graduated from Monash University in 2000 and became a fellow of the Royal Australasian College of Physicians in 2011. She completed advanced training in Medical Oncology at St Vincent's Hospital, Eastern Health and the Austin Hospital. She has also worked a a research fellow at the NHMRC Clinical Trials Centre at the University of Sydney, and is currently undertaking a PhD focusing on colorectal cancer through the University of Melbourne.
Dr Ferraro holds a public hospital appointment at Eastern Health, and undertakes regular clinics at Maroondah Hospital and Yarra Ranges health, as well as inpatient care at Maroondah Hospital. She is involved in clinical trials through Eastern Health and actively encourages patient participation in clinical research.
She is a member of the Medical Oncology Group of Australia, the American Society of Clinical Oncology, and the Australasian Gastro-Intestinal cancer Trials Group.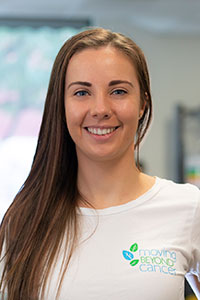 Lauren Young
Accredited Exercise Physiologist
Lauren is an Accredited Exercise Physiologist with a Master of Clinical Exercise Physiology. Lauren is enthusiastic about further education and improving her skills having recently gained her Cancer Exercise Trainer qualification with the American College of Sports Medicine.
Lauren has demonstrated a relentless commitment to ensuring she implements a best practice exercise prescription, intending to improve the lives of Australian men and women with cancer and other chronic conditions. She has worked in private practice for a wide range of conditions and has previous experience working in both public and private hospitals.
Lauren is a rising star in the field of exercise oncology with invited speaker presentations in 2019 at the Leukaemia Foundation and the Olivia Newton-John Wellness Centre on the benefits of exercise for those with a cancer diagnosis. Lauren is an outstanding Exercise Physiologist who joins the Yarra Oncology team on site, to ensure her evidence-based, client-centred exercise medicine is available for Yarra Oncology patients as a central component of their cancer care in line with national guidelines.
Care Coordinators
Yarra Oncology's Care Coordinators are here to guide patient's through their care and support all involved in delivering this care. The Care Coordinator role includes providing education to our patients, advocating for patient needs and navigating the many systems and services that may improve a patient's treatment experience. Our Care Coordinators also provide essential support to our team of doctors and an essential communications channel with our affiliated allied health and diagnostic professionals.