Medical outcomes are better when patients are cared for as individuals. Yarra Oncology creates a framework that champions the patient as the owner of their health, and supports them via a network of healthcare experts, robust channels of communication and most critically, trust.
Model of Care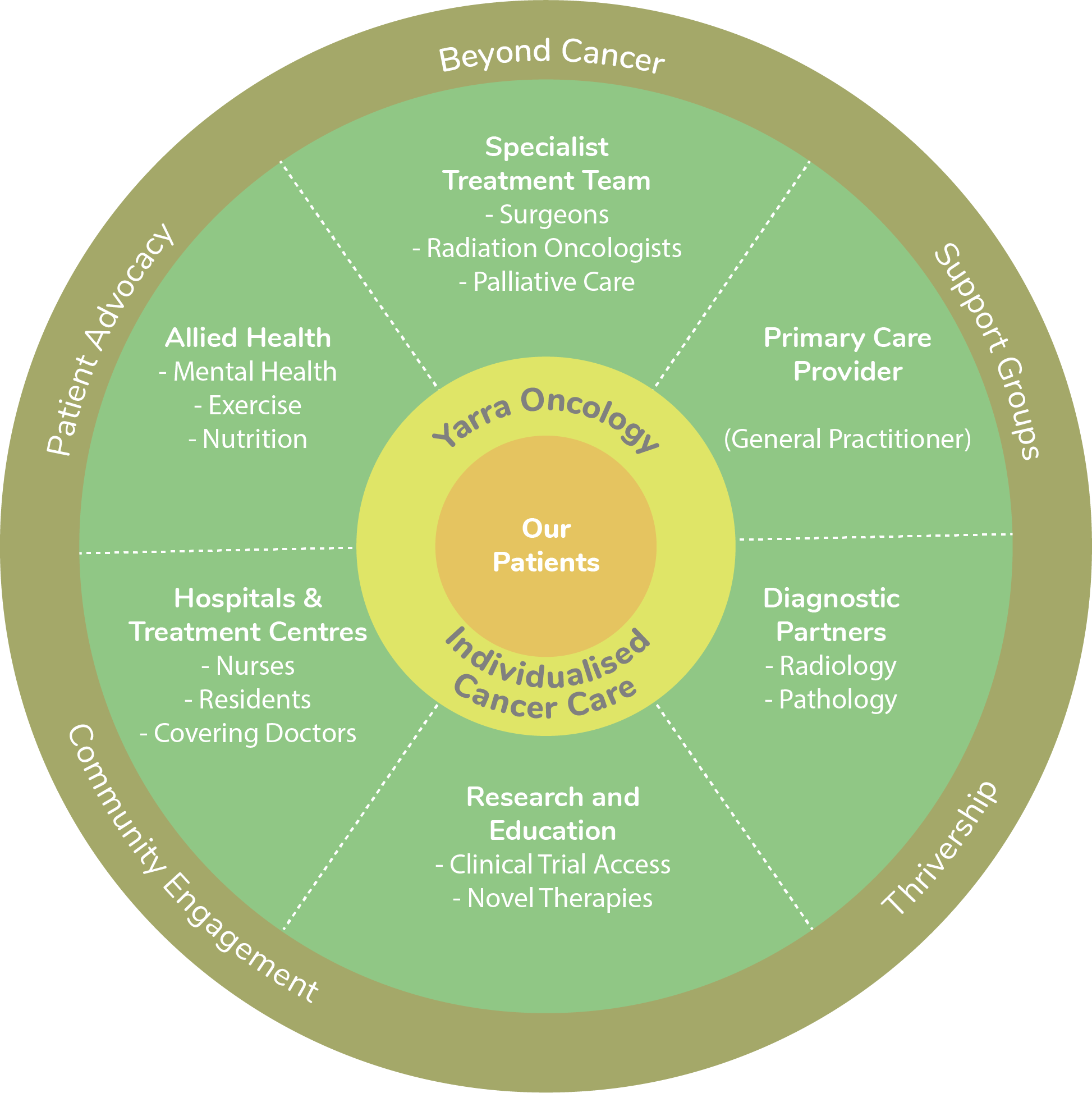 Research has demonstrated that cancer care must be practiced as an integrated discipline and coordinated seamlessly in order to achieve the best patient results. The Yarra Oncology model of care has been created on the evidence base available to integrate medical oncology with the essential components of cancer care.
Exercise Oncology
Years of scientific research has established exercise as an invaluable medicine in the management of cancer. Evidence based guidelines recommend all people with cancer exercise regularly to help tolerate and recover from cancer treatments. Research shows that people with cancer who exercise regularly have a lower relative risk of dying from cancer, a lower relative risk of cancer recurrence and experience fewer and/or less severe treatment-related side effects.
Yarra Oncology are proud to work in partnership with the Melbourne Exercise Physiology Group's Moving Beyond Cancer. Yarra Oncology patients are able to see our Accredited Exercise Physiologist Lauren Young on site at our rooms, who can assess a patient's individual exercise requirements and prescribe exercise medicine to meet their personal health needs and treatment goals. An Accredited Exercise Physiologist is a university-trained Allied Health Professional, who is the most qualified health professional to prescribe graded exercise therapy and lifestyle interventions for persons at risk of developing, or with existing chronic and complex medical conditions and injuries.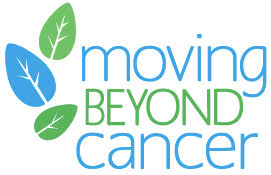 Yarra Oncology also support not-for-profit health service EX-MED Cancer, a best-practice exercise medicine program for people with cancer.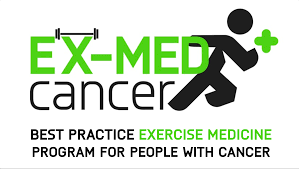 Diet
Many patients diagnosed with cancer would consider their diet to be balanced and healthy. Despite their best efforts to maintain their diet, patients may be forced to make adjustments due to cancer treatment or its side effects. Patients may also find their tastes change or they experience a loss of smell. A dietician can assist patients in navigating the world of food as a cancer patient, and also support those patients aiming to address common treatment side effects, such as nausea, dry mouth, poor appetite, weight loss, swallowing problems and constipation or diarrhoea.
Yarra Oncology work closely with dietician Jessica Bruerton, of Body to Balance in Rowville.
Telehealth appointments are also available. Contact Jessica to learn more.
Level 1, Suite 8, 1091 Stud Road, Rowville Victoria 3178; (03) 8288 1937
Mental Health
A cancer diagnosis will often mean patients and their families are plunged into circumstances of profound change and uncertainty. An individual's capacity to cope through change will hinge on many factors – often, these factors will evolve over time and a person's capacity to cope will shift also.
Yarra Oncology recommends all of our patients give consideration to how to manage their mental health during periods of cancer treatment, a time that is generally consumed with considerations for physical health. This may be through exercise, meditation, journaling, or through seeking assistance from a social worker, counsellor or psychologist.
Yarra Oncology work closely with Counsellor Julie Young, who is available via 0402 148 621.
Clinical Trials
Clinical trials are an important component of cancer care. Through our affiliation with early phase clinical trials team at Peter Mac and Eastern Health, Yarra Oncology are able to offer access to a number of clinical trials where appropriate.
Pathology
Yarra Oncology work with a number of leading pathology services to gain access to a comprehensive suite of cancer screening services.
A Clinical Labs collection service is co-located at our Ringwood East Clinic, offering patients access to pathology services on site.